Volumio's main focus was and it's always going to be providing the best sound quality possible. This goes for every software development we do and all the current and upcoming products we offer. But we feel we can do more and for a wider audience. Volumio, as it is today, can become the One-Stop-Shop for ALL music lovers.
VOLUMIO 3.3 UNIVERSAL IS HERE
What does it mean by ALL music lovers? We thought that the values audiophiles believe in, can be of great enjoyment also to a wider music community.  This is why we are introducing our newest release, Volumio 3.3, as Volumio UNIVERSAL. We added new features that give the ability to use our music player in many new playback devices available in the market, both increasing convenience of Volumio as the central hub for music playback that can be appealing for both audiophiles and for music listeners in general.
So, without further ado, let's see what Volumio Universal brings:
MANIFEST USER INTERFACE FOR EVERYONE!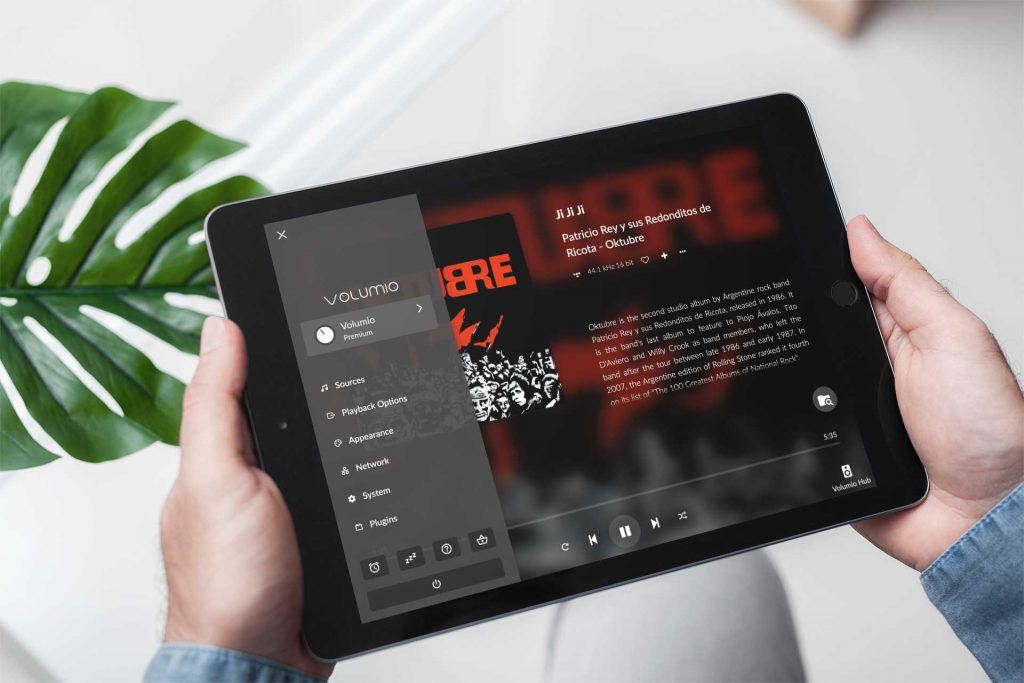 The Manifest User, who we introduced in the launch of Volumio 3 only for Premium users, will now be available for ALL, both Free and Premium Users. We believe the Manifest UI is the best in terms of aesthetics and music presentation, so we decided everyone should have it. Old UIs are still available but will be decommissioned (maybe becoming optional plugins) soon.
In addition to have it available for all, we worked on making improvements to be more user-friendly, especially on the mobile version. We also redesigned the main menu and designed a new output menu that gives new and improved functionalities which you will learn more about in the next paragraphs.
NEW OUTPUT MENU
In the manifest UI, there is a new output menu with new and improved functionalities:
Volume control
Remote Control: the Remote control option on any Volumio device
Multiroom Control Management with improvements.
And the newest features of Volumio 3.3. Available for Premium users:
Play Here Function
Sonos and Chromecast outputs
PLAY HERE FUNCTION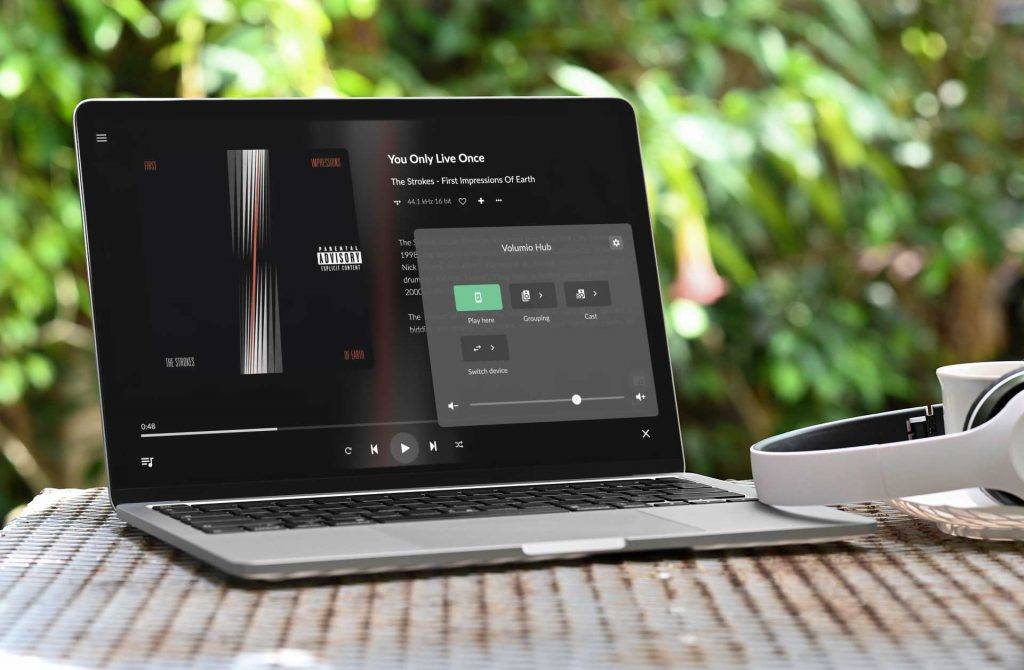 The Play Here function, allows you to stream the audio from Volumio to your mobile device, your computer and also your smart TV. Pretty much everywhere the UI is displayed. For example, if you open Volumio on your computer browser, you can click on the Play Here button found on the output menu and the sound will come out from your computer.
This means that you can enjoy Volumio as a normal music player app when you work on your PC, or via Bluetooth headphones connected to your mobile phone. Since Volumio is a powerful music aggregator, it's a convenient way to integrate your music from different sources and leave it playing when cooking, working, gardening or having a party. Where audio quality is not needed, and good background music is preferred.
CASTING TO CHROMECAST AND SONOS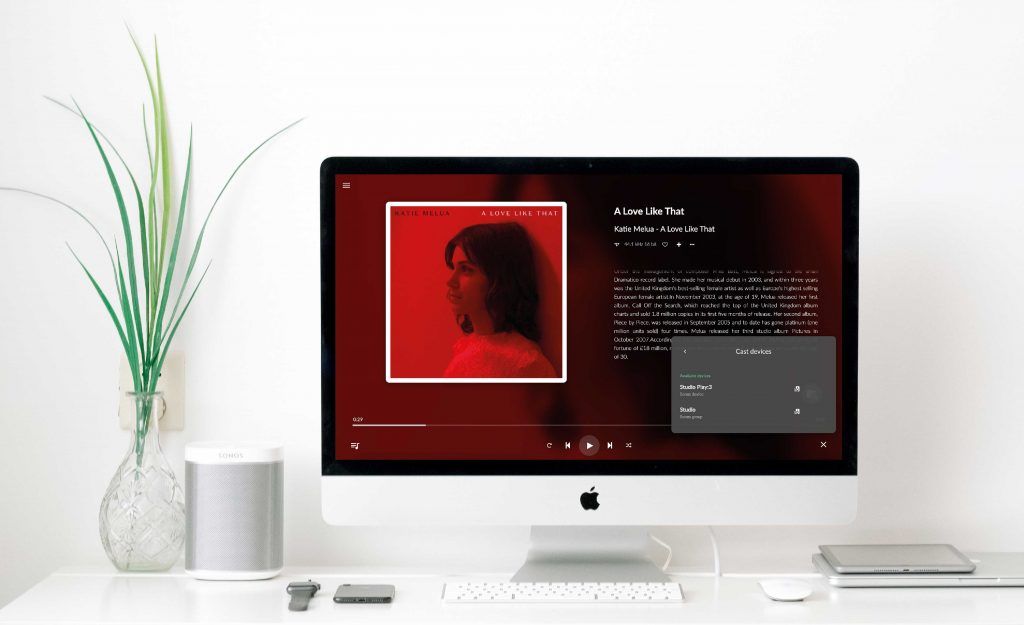 With the Casting option on the output menu, you can cast whatever you are playing in Volumio to any Chromecast and Sonos device. Now Volumio is compatible with different endpoints from the single app. As the title says, output whatever audio you are playing on Volumio to your Chromecast-enabled devices (Google Home, Chromecast-enabled Soundbar, Chromecast Audio, etc.) and SONOS devices.
The stream happens thanks to a low-latency HLS encoding which can be sent to any of the above devices. Please note that synchronization is not possible between Chromecast devices and SONOS devices, but you can play to a Sonos Group to have audio synchronized to that group.
This, in a nutshell, it the latest round of features that you will see in Volumio 3.3. In short, those features will make Volumio YOUR UNIVERSAL MUSIC PLAYER.
How to get Volumio 3.3?
If you are a first time Volumio user, you can download it directly here. If you already have Volumio installed on your device, go to System Updates and click on Check Updates. You are looking for v3.378.
What do you think? Do you like what you see?
Let us know in the comments and enjoy!