Are you passionate about music and eager to be a part of something big? Volumio, the name that encapsulates the essence of personal music experiences has an ambitious plan to further revolutionize how music is enjoyed.
This is why we're considering launching an equity crowdfunding campaign: this endeavor requires a substantial financial investment. And we want to offer this opportunity to our beloved community before everyone else to be part of this voyage.  With a starting contribution of just 100€, your potential contribution can shape the future of Volumio.
You can therefore express your interest, to be notified as soon as we are ready to start a crowdfunding campaign. This initial expression of interest doesn't commit you to participating in the funding round.
Ready to take the next step in shaping the future of music? Explore all the details about this unique investment opportunity.
Perks of Becoming a Volumio Investor
Registering your interest early on will give you additional advantages.
Investors in Volumio are in for some exclusive benefits, including:
1. Exclusive Discounts for Investors Only
Enjoy discounts on subscriptions and products not accessible to the general public.
2. Early Access to New & Limited Edition Products
Be among the first to experience cutting-edge technology with early access to new products and limited-edition releases.
3. Investor Involvement in Decision Making
Stay connected with the Volumio team through a chat room and actively shape Volumio's future through dedicated polls
What Sets Volumio Apart and what's the plan?
We've always aimed to improve music listening. Fearlessly at the forefront, we were pioneering the Raspberry PI music player, never slowing down since. We are driven by a genuine passion for music and audio excellence. It's not just a corporate endeavor; it's a labor of love. Our approach to product development is centered around the user, prioritizing simplicity, personalization, and user-friendliness.
The funds will be utilized to develop, launch, and market the next iteration of Volumio: the one and only app for music enjoyment.
Our goal is straightforward: To deliver the ultimate music player application. By using Volumio you will be able to have all your music collection available, everywhere. And, by leveraging the power of AI, receive tailored recommendations and even summaries of what matters to you, from breaking news to the latest release of your favorite artist.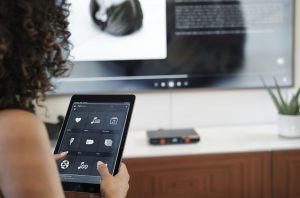 Why Invest in Volumio?
Investing in Volumio allows you to shape the future of personalized music experiences. Your investment can start at just 100€.
Volumio's impact has been substantial in the past few years since the company started over 500,000 installations, a community of 40,000+ members, and 9,000+ subscribers to Volumio Premium. With 20+ app integrations and more to come, Volumio is making waves in the world of music technology.
For more information or to share an idea, please don't hesitate to contact us at investor@volumio.com. We value your input.
With its Italian craftsmanship, authenticity, and user-centric approach, Volumio is a standout in the music technology industry. By investing in Volumio, you not only support a visionary company but also gain exclusive benefits and the chance to be part of a music revolution.
We truly believe that with adequate resources we can have a huge impact on how people of all kinds will enjoy their music, and we want you to be part of this journey.
So, join Volumio in shaping the future of music today!