New year, more albums…
Let's start the year as we always do, with great music!
Check below our weekly album recommendations. And if you missed our 2020 album of the week compilation, you can check it out here
Week #1
 Released in 2013, Aleph by GESAFFELSTEIN takes us to the genre of IDM, electro and techno.
Debut album for the French producer Mike Levy aka Gesaffelstein.
The best gift of Mike Levy is certainly the versatility, the epic IDM of Piece of future is a bit the summa of the album that ranges between EDM (Pursuit and Obsession), UK bass rhythms (Out of line and Hellifornia) and industrial ambient (Hate Or Glory) to testify the ability to grasp the creative core of each style.
Not all of Aleph's explanations are complete (Duel and Hellifornia): reconciling the ambient minimalism of some songs with the dance explosiveness of others is a titanic undertaking, but Levy is a character who could give us surprises in the future.
Electro milestone!
Purchase it on Amazon: Aleph by Gesaffelstein
Week #2
Listen to some electro-pop and folk with Eivør and her album Slør (English Version), released in 2015.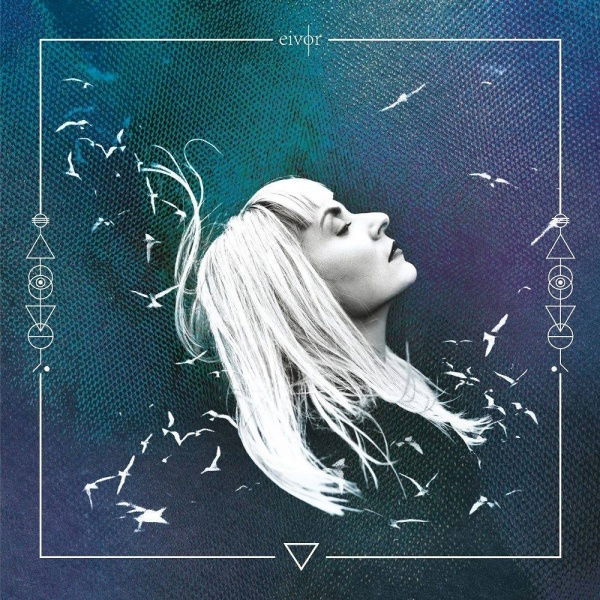 The artist has graciously shown to the world the Faroese folk and ballad through her music. This album we have chosen for this week was firstly done in an English version but later released in a second version that would be in her native language, Faroese. Nonetheless, even when we listen to the English version, the Faroese heritage is still beautifully appreciated in the album.
Eivør combines in a mysterious and -you could somehow say in a darker way- a style of different genres: starting from ease folk, with a touch of pop and electronic. You will notice that Slør, comparing to previous albums, is more instrumental than vocal. She provides something new in this experimental album, although always keeping her essence she still continues to evolve over the course of her career.
In Slør you can listen to a mix of both the old and new. "Trøllabundin" reflects the traditional folk, showing us a glimpse of her heritage. In addition, a mix of contemporary sounds is found with electronic beats. In "Petti Fyri Petti" (Piece by Piece), the song delivers an intimate scene with only a guitar, her distinctive voice and humming, giving a serene sensation. 
A well-deserving recognition must be given to Eivør. One of the most important achievements of an artist is to show their country's tradition and culture through music, and Eivør has long reached the dream of many, to put her dearest country in the music scene and to make their traditional music a global success.
If you are one who enjoys discovering new music, "Slør" is a must album to put on your playlist, and the best part is that there are two versions to enjoy. We'll leave you below the links for both versions. 
Must-tracks to listen:
Broken

Into the mist

Piece by Piece
Purchase vinyl on Amazon: Slør by Eivør
ORIGINAL LANGUAGE VERSION: EIVOR Slor (Faroese version)
Week #3
THE KNIFE Shaking the habitual – electro pop, dance, trance – 2013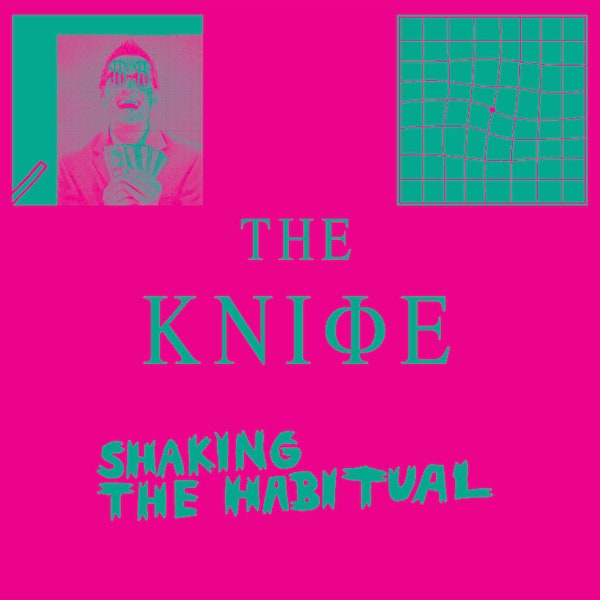 This week we bring you an album from The Swedish sibling's duo known for captivating listeners with unconventional and experimental music: The Knife. The band has unfortunately dissolved after the release of the album Shaking the Habitual, released in 2013. Regardless, it should be a shame not to continue to appreciate the core of the album, a political message sounded in tune.
The electronic and dance duo were back on their game with Shaking the Habitual, after a long 7 years since the release of their first album Silent Shout back in 2006. 
For some, the album can be difficult to be listened to at first, but the wide range of uncommon sounds and electric pieces they created and combined nicely in each song and the whole album, with songs such "A tooth for an eye" or "Fracking Fluid Injection" send the listeners to the point where normal and strange meet (where we believe it's a good point to be at).
A 19-minute track seems not bearable to listen to all, but "Old dreams waiting to be realized" gives a dark and pensive ambiance to isolate you with only the sound and your thoughts. Additionally, it seems to split the album into two parts
Besides the eclectic sounds, their words manifest a strong political message about different aspects of some issues in our current society, the corruption, modern consumption, and the problems with privilege, among others. As they expressed in the "Shaking The Habitual – The Interview" video: "Lyrics are inspired by 70s protest songs from our childhood or maybe our record poses the question what can I protest song be today."
A challenging but excellent album for the audacious listener.
The must-track you should not miss: 
Full of Fire

A Cherry on Top

Ready to lose
Purchase the vinyl on Amazon: Shaking The Habitual by The Knife
Week #4
This week we present to you the album ANAKRONIC/KRAKAUER by Anakronic Electro Orkestra. An album with a mix of acid electro, fusion and alternative, released in March 2016.
Brilliant and dark is the Balkan fusion sound of the Toulouse-based collective, Anakronic Electro Orchestra, featuring clarinetist David Krakauer.
We find in this mix the audacity of combining acid electro with ancestral sounds, and the people's tradition. The result is an electro-klezmer ensemble with a mixture of styles such as jazz, funk, rap, rock.
Improvisation has always been a distinctive trait of the clarinetist, the histrionic musical fantasy that is created by the close artistic collaboration is something that reveals unique aesthetic energy and communicative power.
This is music at the state of the art, beyond all frontiers!
Purchase it on Amazon: Anakronic / Krakauer by Anakronic Electro Orkestra
Week #5
This week, listen to hip-hop-electro French duo Smokey Joe & The Kid's album Nasty Tricks, released in 2013.
Smokey Joe (the boss of the Bordeaux musical mafia) and The Kid (Parisian turntablist), are a duet that transports us almost a century in time with the artifice of modern magic made of groovy beats, scratches and samples. This debut LP brings with it sonic manipulation, experimentation and a lot of gangsta attitude. Here … the image of a cocktail between 2Pac and Al Capone in Brooklyn street NYC is the perfect curtain for this sound.
For connoisseurs here we have the honor of excellent collaborations: Puppetmastaz, Youthstar (Chinese Man), Sugaray Redford, Random Recipe and many more ..
Strong the influence of 90's hip hop and the swing of the early twentieth century creates the perfect setting for a rhythmic, cheerful, but unforgiving urban poetry …. Bang!
Start with a bang!
Purchase it on Amazon: Nasty Tricks by Smokey Joe & The Kid
So, the most important question, what are your thoughts on it? Is it related to your music preferences?
Tell us in the comments!
Reviews are written by DED@Volumio
Do you enjoy Volumio Album of the week? Then you will love Music Letter! Check it out.