Dear beloved Volumio community,
We are aware that many of you, music lovers, have been requesting a lifetime deal for Volumio Premium. We understand that some of you prefer the "pay once and enjoy forever" model over a subscription. Well, if you find yourself in such a situation, you're in luck.
Your requests have been heard, and we're here to respond. For just €199, you can now secure a lifetime license for all the premium features of Volumio.
But here's the catch: there are only 200 licenses available! So, act quickly because these won't last long!
What makes this deal even more exceptional is that we're offering our beloved community the opportunity to secure Volumio Premium at this special rate before we increase prices in the near future.
From September 27th at 00:00 CET until October 1st at 23:59 CET this is your opportunity to be one of the lucky few with a Volumio premium lifetime license, and before prices go up.
Volumio Premium Lifetime Deal is SOLD OUT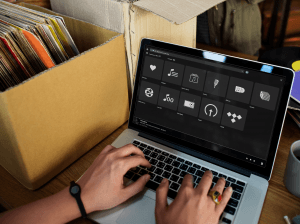 Why Volumio Premium Lifetime is Your Ultimate Music Experience
Imagine having the ultimate music player, delivering impeccable sound quality and unlimited access to your favorite tunes.
Volumio Premium Lifetime is your opportunity to get access to these exclusive features:
New! Super Search
New! Infinity Playback
New! Related Albums and Artists
Multiroom Sync Playback
Multiple Integrations
Digital & Analogue Inputs Playback
Automatic Backup & Sync
CD Playback & Ripping
Music & Artist Credits Discovery
Bluetooth Audio Playback Input
Play Here Function
Plus, all upcoming Premium features…
We're offering all community members a chance to seize the current pricing before any changes take effect. So don't miss this chance!
Why a limited time offer? Why are you not adding a lifetime option to the supported plans?
We don't offer lifetime licenses for Volumio Premium because our development costs can change, making predictions difficult. We also think lifetime subscriptions limit user freedom to explore other options. Instead, we believe annual subscriptions strike the right balance for our customers. Occasionally, we release a few lifetime licenses in response to demand, without affecting our primary subscription model.
And what about the current prices, when and how will they increase?
Volumio Premium has undergone significant enhancements and gained more capabilities since its launch two years ago, with even more developments in progress. That's why we have decided to implement a minor price adjustment, effective from October 5th.
The new prices will be: Volumio Premium Yearly 69,99 EUR/79,99 USD/59,99 GPB, Volumio Premium Monthly 7,49 EUR/8,49 USD/6,49 GBP.
We believe these prices reflect the value we've been consistently adding to the Premium offerings, both in terms of features (AI Supersearch, AI DJ, and Infinity Playback, Play Here) and in terms of user support, plugin store moderation, and stability improvements. All of this wouldn't have been possible without the support of our subscribers, and our commitment is to keep adding value to the offering you love and improve it even more, leaving it to our users to judge if what we deliver is worth their hard-earned money.
We didn't make this decision lightly; rather, we hope you can understand our commitment to continuously improve your beloved music player. We aim to do so while remaining accountable and transparent to our cherished community.
Please note that the price increase will only affect new subscribers. Existing subscribers will keep their current price as long as their subscription is active.